Introduction
Convert your factory CarPlay to wireless and skip plugging in your phone when you get in!
Keep your phone in your pocket or purse and have USBWCP01 dongle in your car, Get in your car, automatic wireless link connection to USBWCP dongle and in less than 10 seconds, it is on the dashboard and you are ready to go. Best with newer phones with plenty of battery power. Tested and proudly verified on Porsche VW Audi Mercedes, more to be upgraded and tested, our target is to make the carplay 500+ models to work with.
https://www.apple.com/ios/carplay/available-models/
Fully Tested Models
AUDI 2018-2019 MIB2 Q2L A3 Q3 Q5L
VW 2018-2019 MIB2
Volvo 2020 CX60
Mercedes NTG5.5 C E GLC A GLE
Porsche PCM4.0 PCM5.0
Ford Sync3
More to be added ...
** For these Mercedes Audi VW Porsche models without factory carplay, we have our USB Flasher to activate factory carplay and AndroidAuto via USB with our remote technical support.**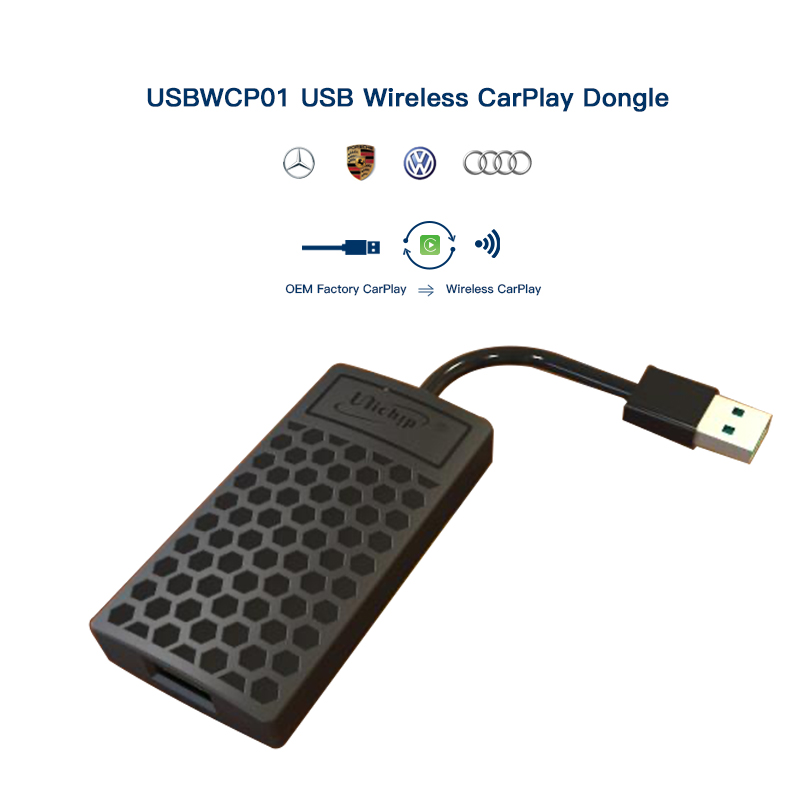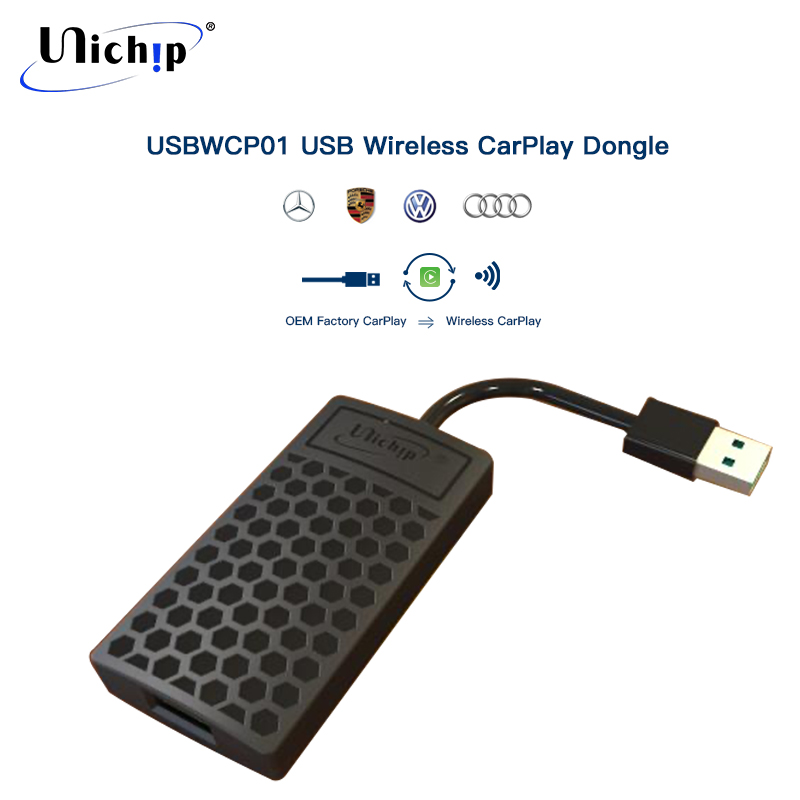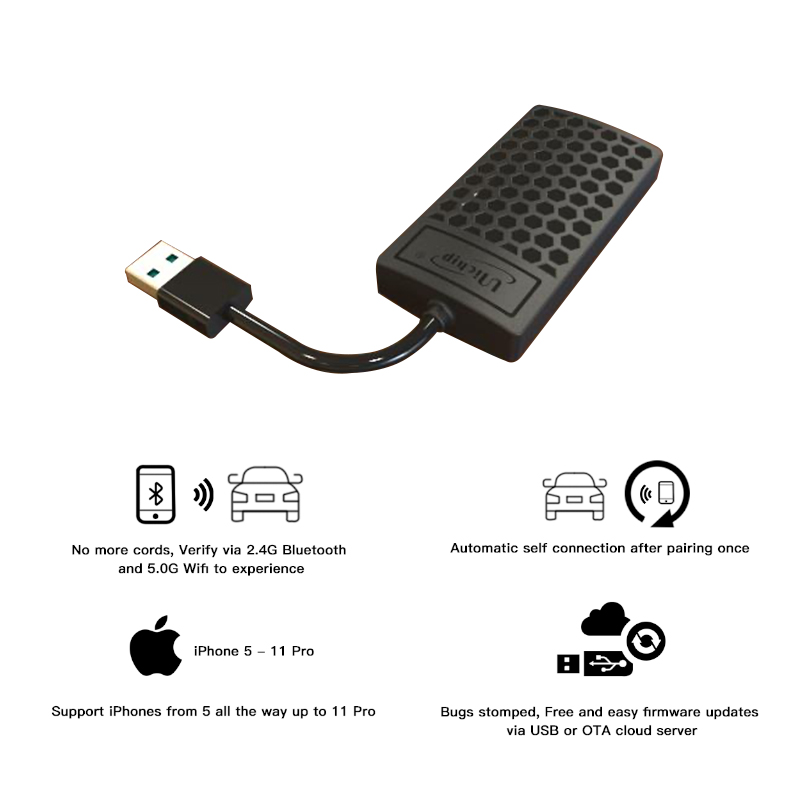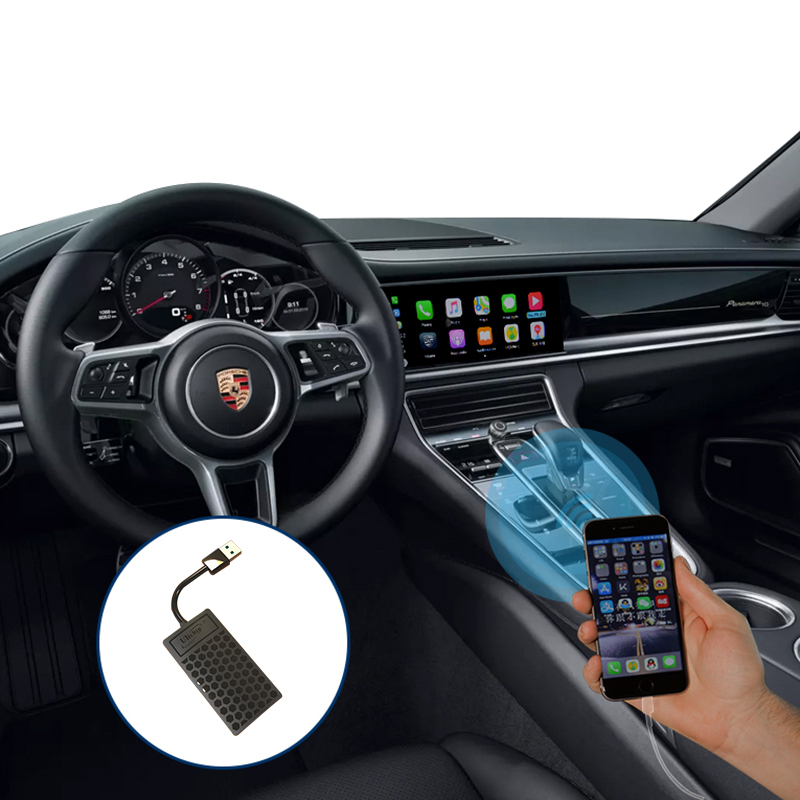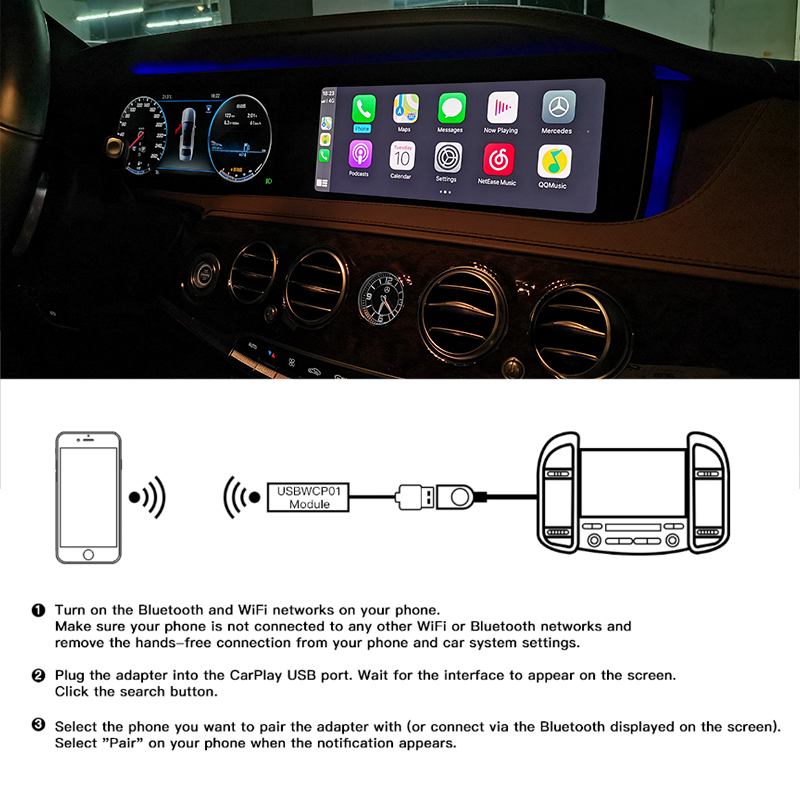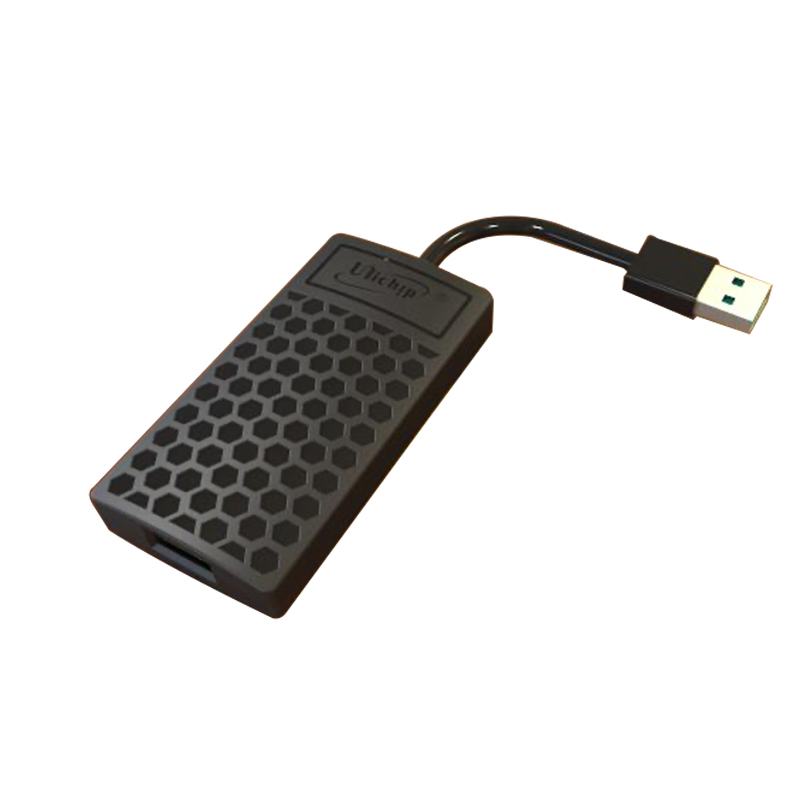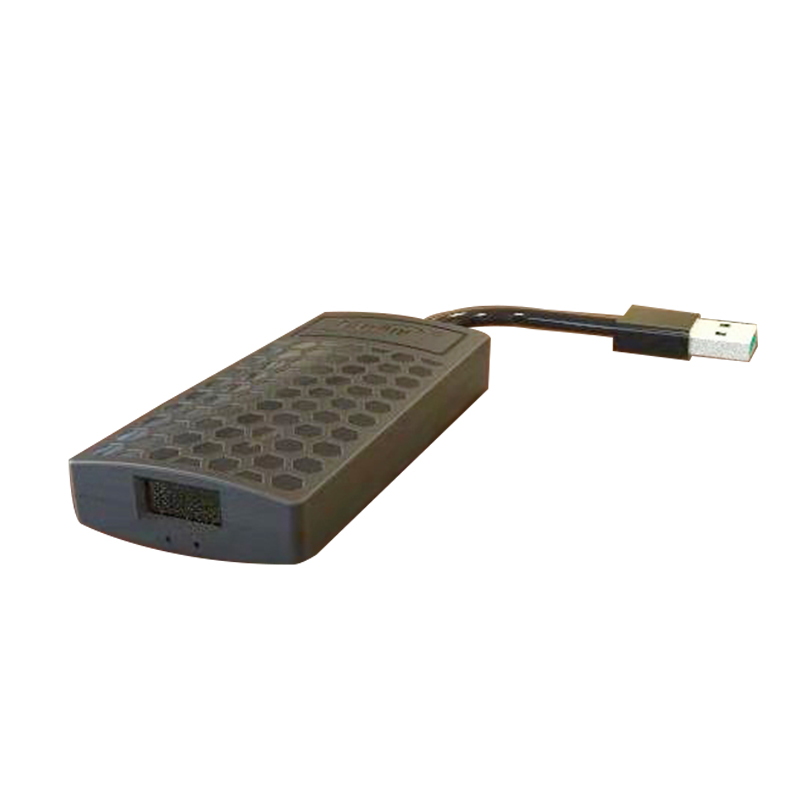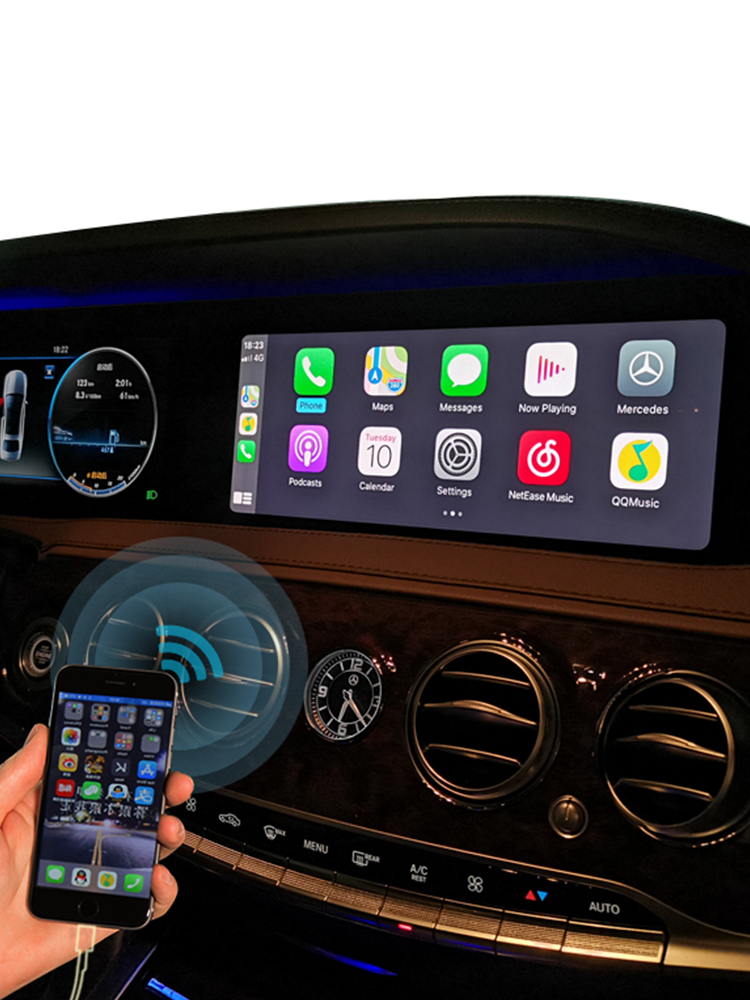 Features

√ 2.4Ghz Bluetooth CarPlay verification and 5.0Ghz Wifi Audio transfer
√ Self connection to CarPlay with your iPhone in your pocket
√ Bar code product activation and enjoy free upgrades
√ OTA cloud server upgrade with push upgrades support
√ Self Logging Feature, in case of any bugs from cars we didn't test, send us Log file and enjoy a free upgrade without shipping back to us
√ Upgrade via USB also enjoy 400mA power supply charging feature via USB port
OEM ODM Available
√ Tailor Made Color

√ Tailor Made Features Available for different partners with nice gift pack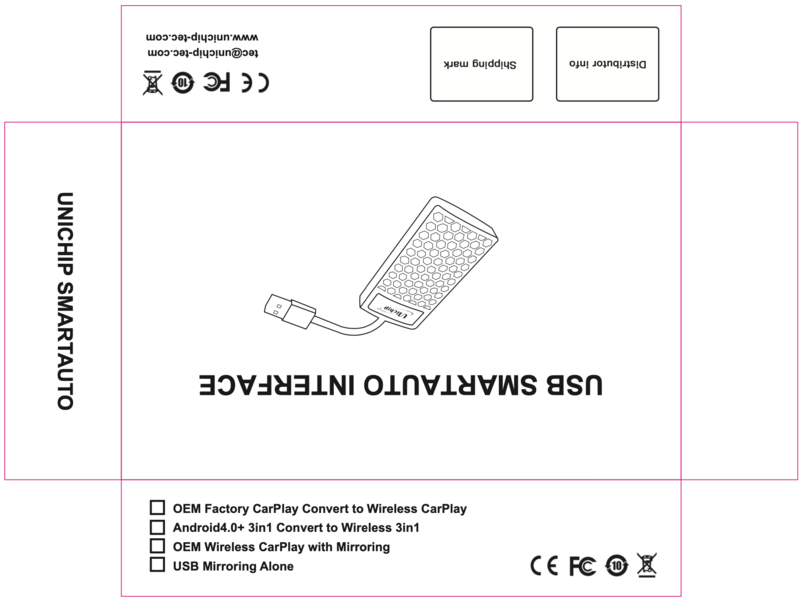 √ Any further ideas or features you're looking for R&D based on projects demandings